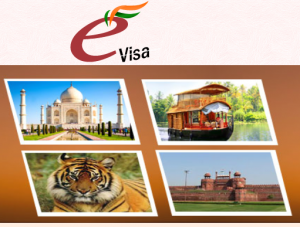 Today, I've been mainly editing photos, scanning pages of passports and applying for our tourist visas.
It was a lot easier easier than the last times I've done it.
Back in the day
In 2009 it was possible to do most of the application process online but you still had to send your passport off, or visit the office in Victoria and pay for the passports to be sent back, or collect them yourself days later.
You were applying for a minimum of a three month visa and as soon as your visa was granted it started running out.
So there you were, you'd spent a year saving up, planning the trip of a lifetime, booking flights and hotels and then had to wait until six weeks before you went to apply for your visa. If there was any trouble getting it granted because of missing photos/documents you'd be panicking.
We got our visas of course, we're tourists, not anyone to cause any worry to the High Commission.
Move on two years to 2011 and I'd grown a little panicky from horror tales I'd read on the web, the High Commission were allegedly scrutinising everything and visas were getting denied first time through. I decided to take a lovely day trip to London with Amy get our applications processed and accepted in front of our eyes, meaning we only had to wait for the post to come a few weeks later.
How times change
My work friend Narinder travelled to India last year and told me about the new e-visa which she used. A simple process she said, much easier than before. I trusted her but thought to myself that the system would still probably be a pain in the arse.
How wrong was I?!
It really seems simple now – fingers crossed though, the visas haven't been granted yet! – after filling in a few pages of an application form online you upload a photo and a scan of your passport's page with your photo on. Pay the free and you're done.
Why is this so much better
Three things make this process so much better than before:
– Well simply that you can apply up to 120 days in advance and the visa doesn't start counting down until you enter India. That's a lot better than before.
– You don't need to send your passport off, so no worrying it getting lost in the post.
– It's all totally online.
All you need is….
First go to the visa application page https://indianvisaonline.gov.in/evisa/tvoa.html and take a read.
Scan the page of your passport shows your photo. Save that to a PDF, noting the sizes mentioned on the help page on the visa site.
Scan a photo of your head and shoulders against a plain background, no shadows must be present. Read the rules etc..
Start the application process, fill in name, passport details.
Then details about any previous visas, where you're going now, where you've been before, that sort of thing.
You're asked for the name of a reference in India which will be tricky for most but just enter your first hotel's details if you don't have anyone you know in India.
Give the name, address and phone number of a reference in the UK.
Upload your photo (JPG) and passport page (PDF).
Pay your money.
And relax.
And wait for confirmation that everything is okay.
*crosses fingers*
***UPDATE***
Visa has been granted.
It took just 13 hours since I submitted my application.
Wow.
The best thing is that everything's done, nothing to wait for in the post, just print off the form and attach a photo, then make sure I arrive in India between June 15th and October 17th.
***UPDATE 2**
Within 24 hours all three visas had been approved.