The names of many towns in India have been translated into English from their native pronunciation in languages like Tamil, Kannada, Malayalam and Hindi. Then many of them have been relatively recently renamed back since independence with Great Britain. As an example, Mysore is now Mysuru, Bangalore is now Bengaluru, Bombay is now Mumbai. What's interesting for me about all of these is that all locals refer to the old name, regardless of age. What he a very long chat with two guys sharing our compartment in the train two nights ago and every time we said Mysuru, they said Mysore, everytime we said Mumbai, they said Bombay.
Some places are also quite humourous to us.
Let's start with the place we're currently at: Badami, pronounced badda-me.
Now, Badami isn't funny really but when you're travelling with your well-behaved-daughter named Amy, it then becomes ironic Bad-Amy.
*smiles*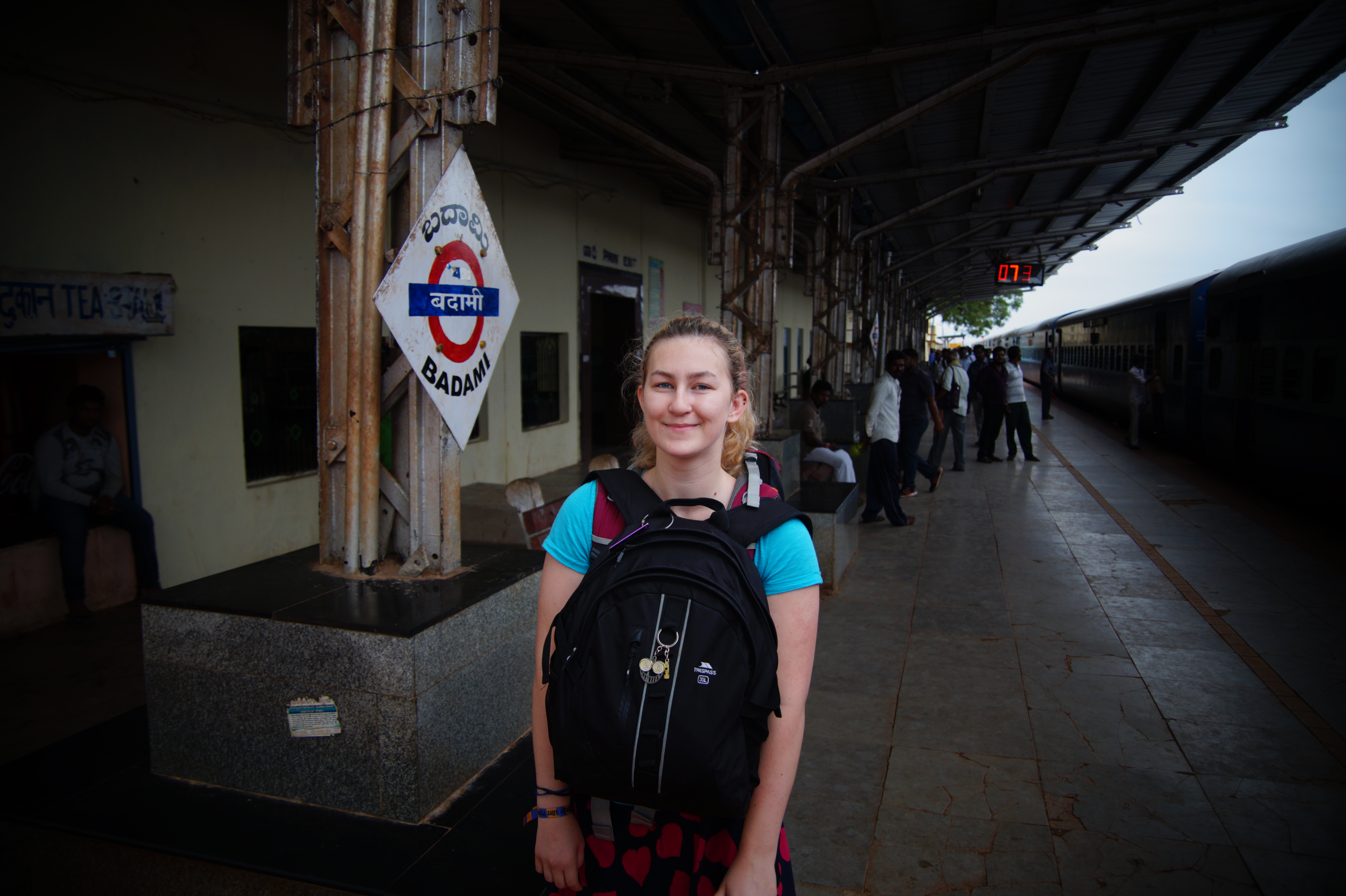 Today we visited a great set of monuments named Pattadkal, or Pattakal, or Pattadakal, or Pattadkali, Pattada Kallu, all spellings used for the same place. That's not funny of course but just beforehand we went to the spreadout set of ruins in the town named Aihole. Now, if I'm honest I have no clue how this is really pronounced, but for us it's A-hole.
*sniggers*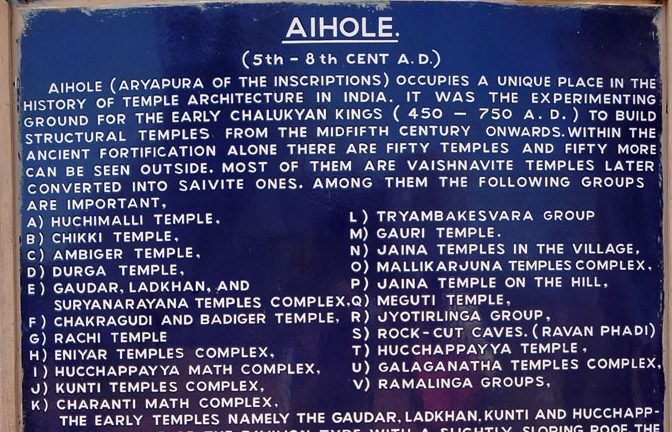 Special mention should be given to Aihole's Kunti temple, see 'J' above.
*snorts*
Saving the best for last, it can only be the place we travelled through 5 days ago on our way from Periyar to Madurai.
Ladies and Gentlemen, I give you….
*spits out tea*