In Kovalam our accommodation is the KTDC Hotel Samudra, a hotel Jane and I stayed in before in 1996 and as our arrival coincides with our 23rd wedding anniversary it seemed fitting to stay here again.
With its views of the sea over the swimming pool and through hammock-supporting coconut trees it's an easy choice to stay here, once we'd decided to blow our budget a little to celebrate our anniversary..
And to top it off no only have they given us a returning cutomers discount – it was 21 years ago! – but we've got the same room too.
Here's my first pics of the place: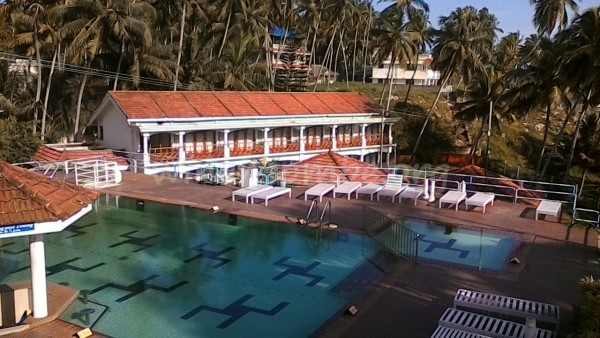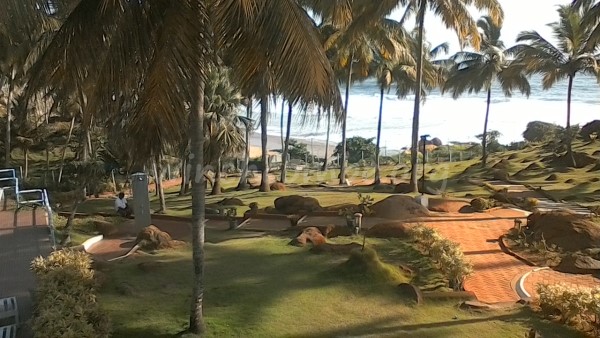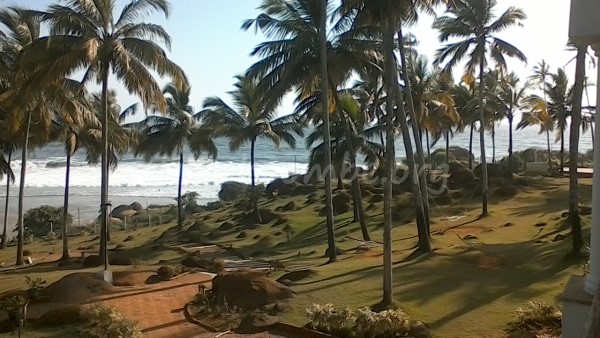 If we'd stuck to budget we would have chosen the Hotel Thushara which is a third of the price at Rs1700 per night.
The only downside for us is that it's a 1km dark walk back from the restaurants and bars of Kovalam. At the time of booking it was ranked 4th on TripAdvisor and 1st within its class of a mid-level hotel.