We arrived at Elephant Junction excited for our 2 hour elephant experiance in Periyar. We were a bit apprehensive of the treatment of the elephants but were really pleased to see a friendly, safe and litter-free environment where both the staff and animals were extremely happy. After mounting our elephant, Ramba (who was 35 years old and 4 and half tonnes), Kev climbed on board his elephant who was ten years younger than ours.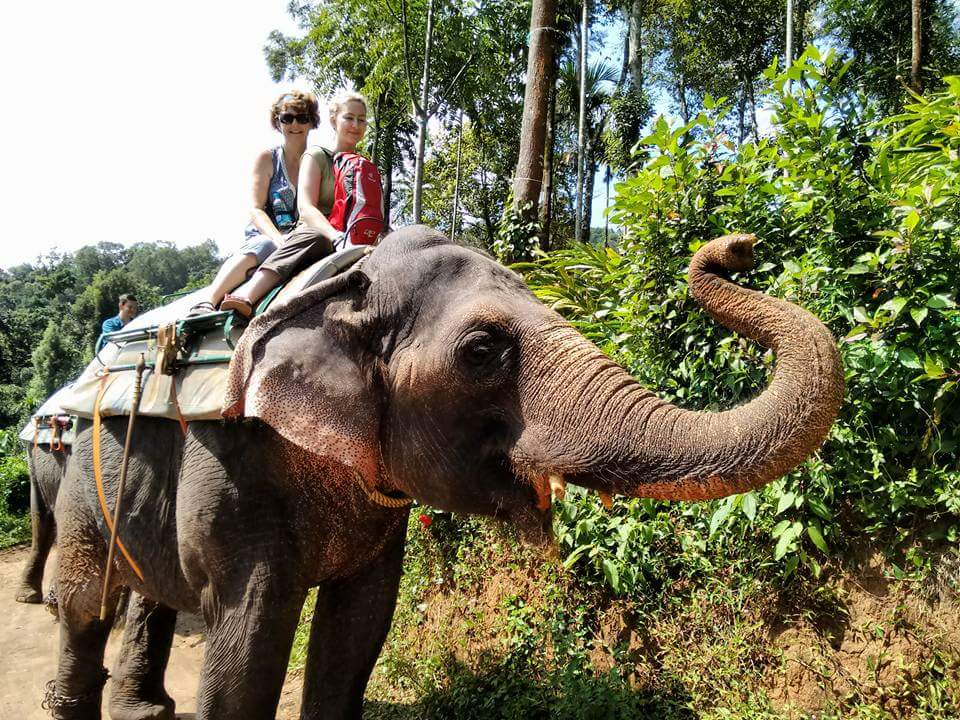 Jane sat comfortably behind Amy who was thrilled to be just behind Ramba's ears and we felt positively royal swaying slowly above the ground. All five of the elephants were rescued females from circuses or working in the forest – which is probably why Ramba had a hole in her ear 🙁 .
The skilled mahout steered Ramba through the forest, yet she seemed to know exactly where she was going anyway. Kev's elephant needed a little more encouragement than our own as it continued to stop randomly along the journey. All too soon our hour ride was over.
Next we were shown Meera, formally a forest working elephant, and her mahoot who gave instructions to her using just his feet behind her ears so she moved the huge logs of timber. Jane jumped at the chance when she was offered pumpkin to feed Meera as a reward, and was shocked at the softness of the elephant's tongue.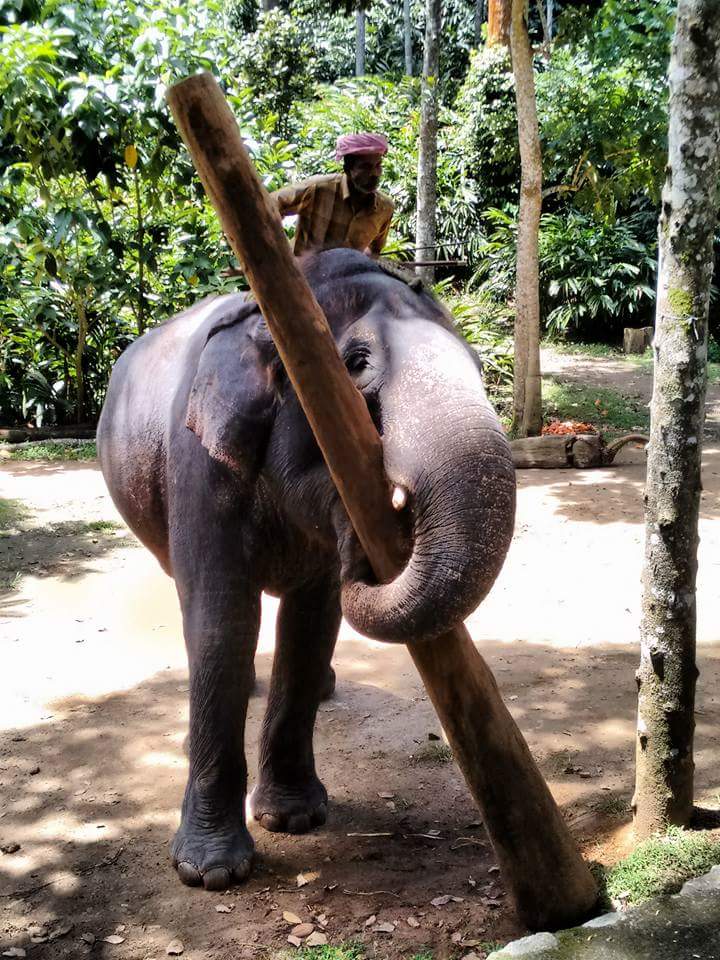 We were then ushered to the bathing area where Lakshmi, the teenage elephant, was lying on her side loving the cool water. Her mahout was throwing buckets of water over her stiff hairy body. We were promptly given scrubbing brushes and told to scrub hard as an elephant's skin is 2cm thick. So we got stuck in, apart from Kev who was cameraman extraordinaire (or was it just an excuse not to get wet me thinks!). I can honestly say it was a privilege to be given this opportunity to get so close to one of the most beautiful, majestic creatures on this Earth.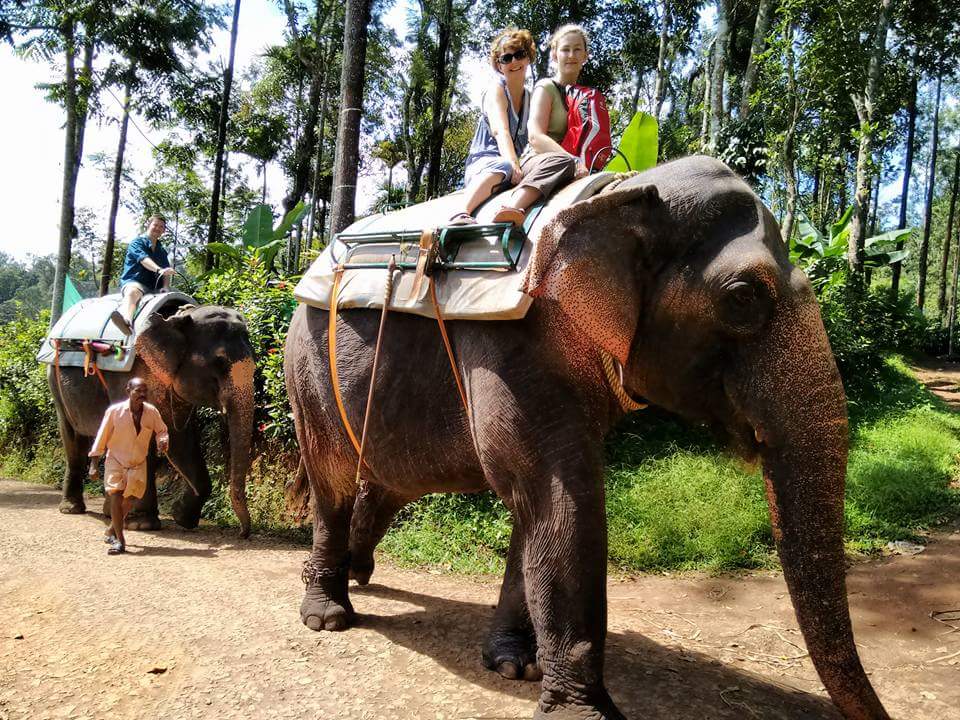 The final part of our experience we shall never forget. In turn, Jane then Amy clambered onto Lakshmi's back, once she had lowered her body into the pool. She proceeded to suck up clean water with her trunk and give us a shower, several times.
Pure magic!
One of the best days in India so far.
 

 

 
NOTE: For the animal welfare concerned people: this was in an elephant santuary and rescue centre, where elephants are cared for very well. In fact, they'd all be dead if the sanctuary had not rescued them as not many are willing to take on the £50 a day feeding/caring cost of elephant who is not allowed to work. All walks are conducted in the forest, the elephants are fed and bathed well, and the mahouts treat them very well indeed